Lifecycle

Financial

Services
A new era in private banking, asset management and wealth management.
The "Lifecycle Financial Services" is the new frontier, the new approach, the new attitude in an endless horizon of advisory taking care of the whole life cycle of international investors with intra generation perspective.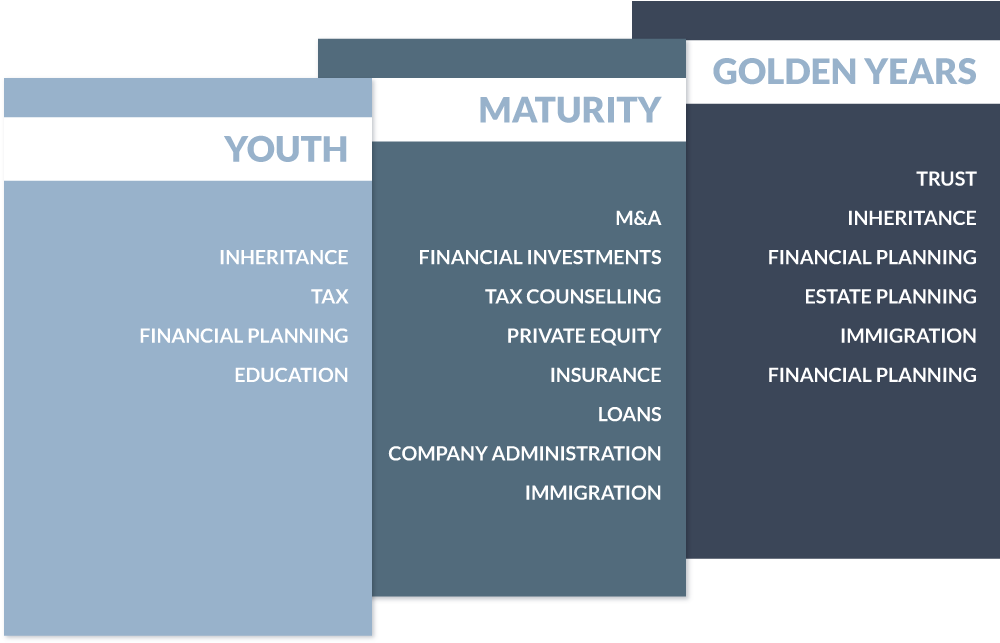 Wealth administration of financial and non-financial investments along with Tax and Financial consolidation on a cross border perspective are crucial elements of this new comprehensive approach.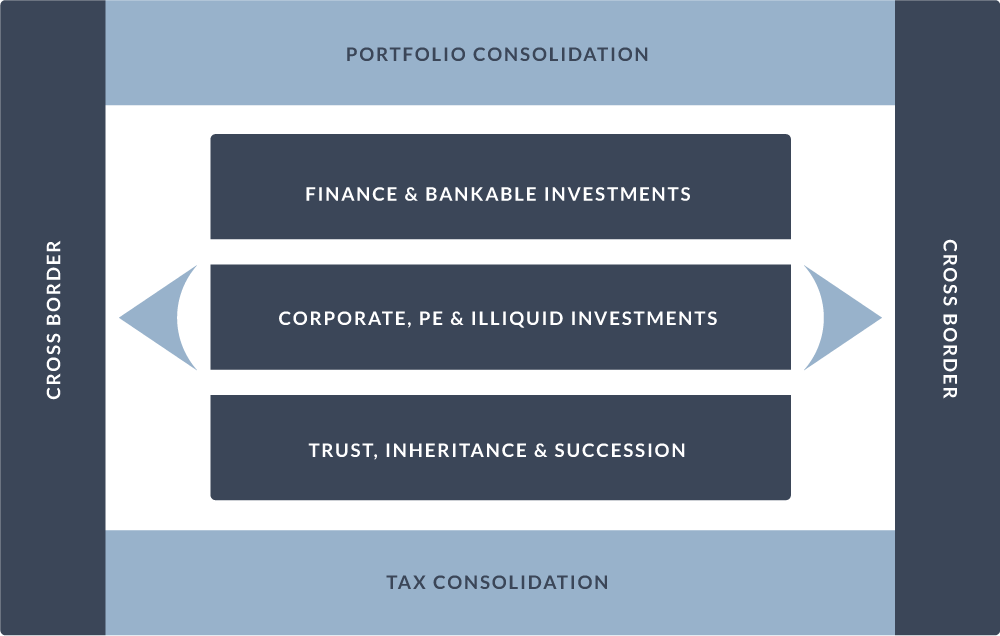 Key Points of new Lifecycle Financial Services are:
"Passive" administration of financial investments and non financial or illiquid assets
Cross Border investments
Tax and withholding agent activity
Asset consolidation and tax consolidation of net wealth
Lending & Liability Management
Wealth segregation
Inheritance and legacy
Trusts
Specific products for external and independent asset managers
Independent financial advisory
Tax, Legal and KYC Compliance